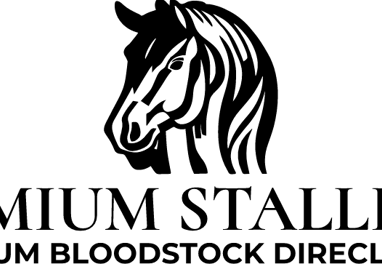 Services Premium Stallions Deliver
At Premium Stallions, we pride ourselves on offering a comprehensive range of services to cater to the needs of discerning breeders and equine enthusiasts. Our commitment to excellence and attention to detail sets us apart, ensuring that every aspect of your breeding journey is handled with utmost care. Here is an overview of the services we provide:
Stallion Management: We collaborate with top-notch stallion owners and breeders to offer an exclusive selection of elite stallions with exceptional bloodlines, athletic prowess, and proven track records. Our carefully curated stallion roster represents the epitome of excellence in various equestrian disciplines.

Artificial Insemination (AI) Services: With our state-of-the-art equine AI facilities, we provide advanced reproductive technologies to maximize breeding success. Our experienced and highly skilled team utilizes the latest techniques, ensuring precise timing and optimal fertility for mares. Through AI, breeders gain access to a wider range of stallions, both domestic and international, expanding their options for superior genetic matches.

Onsite Veterinary Services: We understand the importance of comprehensive equine healthcare in achieving successful breeding outcomes. To support our clients, we have an onsite veterinary team comprised of experienced professionals specializing in equine reproduction. From pre-breeding examinations to post-breeding care, our veterinary experts ensure the well-being of your mares throughout the breeding process.

Breeding Consultation: Our team of knowledgeable and dedicated breeding consultants is available to provide personalized guidance and support. We offer expertise in matching mares with suitable stallions based on pedigree analysis, conformation assessment, and performance goals. Our aim is to help breeders make informed decisions that maximize the potential for producing exceptional offspring.

Semen Collection and Shipping: Premium Stallions offers reliable and efficient semen collection and shipping services. We employ strict protocols to ensure the quality, viability, and safety of semen during the collection and transportation process. Our streamlined logistics network enables us to deliver semen promptly to breeders, both domestically and internationally.

Breeding Contracts and Documentation: We provide comprehensive breeding contracts and documentation to ensure clear communication and protect the interests of all parties involved. Our team handles the administrative aspects of the breeding process, including the issuance of breeding certificates, mare management records, and other essential documentation.

Client Support and Follow-up: At Premium Stallions, we prioritize building long-lasting relationships with our clients. We offer ongoing support and guidance throughout the breeding process, from initial inquiries to post-breeding follow-up. Our dedicated team is available to address any questions or concerns, ensuring a smooth and positive breeding experience.
With Premium Stallions, breeders gain access to a wide array of services and expertise aimed at optimizing breeding success. We are committed to assisting breeders in their pursuit of producing exceptional offspring, preserving the integrity of bloodlines, and elevating the standards of equine breeding.
Note: The specific services provided by Premium Stallions may vary and can be customized based on individual needs and preferences.
Chilled equine semen typically has a lifespan of 24-48 hours after collection and processing, but it can vary depending on the quality of the semen and the conditions in which it is stored and transported. It is important to handle and ship chilled semen properly to maximize its lifespan and increase the chances of a successful insemination.
Frozen equine semen can last for many years if properly stored and maintained. The recommended storage temperature for frozen semen is -196°C in liquid nitrogen. When stored at this temperature, frozen semen can remain viable for decades. However, the quality of the semen may deteriorate over time, resulting in decreased fertility rates. The success of frozen semen insemination can also depend on various factors, such as the quality of the semen, the mare's reproductive health, and the insemination technique.
Our services
"Breeding Perfection: Our Stallions, Your Success"