Premium Stallions: Your Leading Equine AI Partner in Ireland,UK and Europe
At Premium Stallions, we pride ourselves on being the leading equine AI partner for breeders in Northern Ireland and beyond. With our state-of-the-art facilities and top-quality stallions, we offer a range of services to help you achieve your breeding goals.
One of the key advantages of working with Premium Stallions is our strategic location in Northern Ireland, which offers a unique shipping leverage to and from Europe. This means that we can quickly and easily ship semen to and from our facility, providing you with access to some of the best stallions in Europe.
In addition to our convenient location, we also offer expedited shipping options to ensure that your semen arrives quickly and in the best possible condition. Our team of experts carefully packages and ships each shipment, taking every precaution to maintain the quality of the semen and ensure the best possible results.
But it's not just our shipping capabilities that set us apart. At Premium Stallions, we are committed to offering the highest-quality equine AI services available. We work with only the best stallions, carefully selected for their outstanding performance and proven breeding success. Our team of experienced technicians uses the latest techniques and technology to ensure the best possible results, every time.
Whether you're looking to breed a champion sport horse or a high-performing racehorse, Premium Stallions has the expertise and resources to help you achieve your goals. Contact us today to learn more about our services and how we can help you take your breeding program to the next level.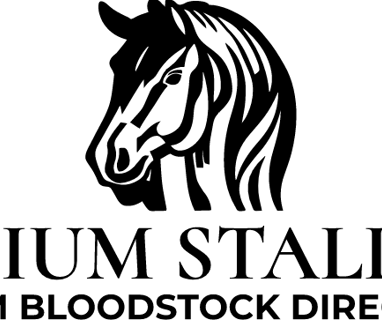 INFO@PREMIUMSTALLIONS.COM
Premium Stallion TARCO is an exceptional horse with striking features and impressive breeding. His regal presence and commanding aura make him a standout in any arena. TARCO is a true athlete with a powerful physique and remarkable agility, making him well-suited for competitive events such as show jumping or dressage. His pedigree boasts a long line of successful champions, making him a valuable asset to any breeding program. TARCO's intelligence, willingness to please, and gentle disposition make him an ideal partner for both experienced and novice riders. With his impressive qualities, TARCO is a top choice for those seeking a remarkable stallion for competition or breeding purposes.
Premium Stallion Gunvald is a remarkable horse with an impressive physique and a gentle temperament. He boasts a beautiful coat that shimmers in the sunlight, and his movements are graceful and fluid. Gunvald is a highly sought-after stallion due to his exceptional breeding and impressive show record. He has won numerous awards and accolades, and his offspring are highly coveted for their athleticism and beauty. Gunvald is a true representation of the best in equine breeding and genetics, and his progeny are sure to continue his legacy as one of the most remarkable stallions of all time. Whether in the show ring or on the farm, Gunvald is a true champion and an amazing animal that is sure to impress all those who encounter him.
Don Ampere is a premium stallion that is admired for his exceptional breeding qualities. He possesses striking physical features, including a powerful and muscular build, a long and elegant neck, and expressive eyes. His pedigree is equally impressive, with a lineage that includes some of the most successful and renowned dressage horses in the world. Don Ampere's offspring are highly sought after, as they have inherited their sire's exceptional athleticism and intelligence. With his combination of beauty, talent, and pedigree, Don Ampere is a top choice for breeders and equestrians looking to produce or ride a world-class dressage horse.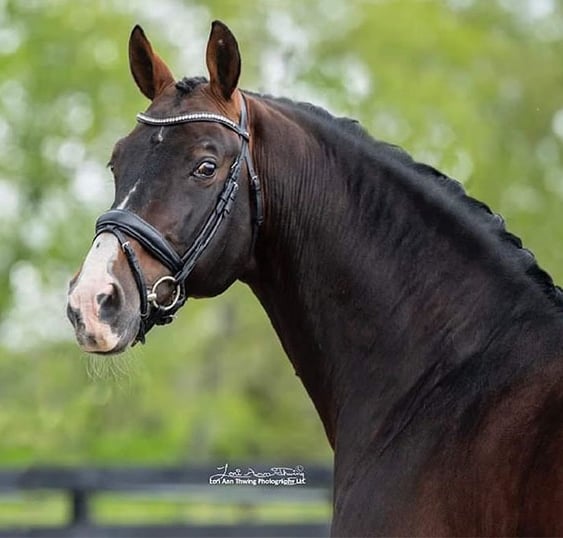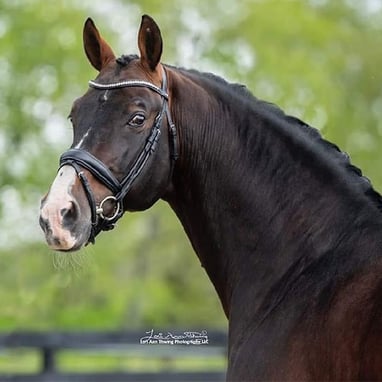 Unveiling the Magnificence: Nintendo - The Stallion of Unmatched Excellence
Introduction: In the heartland of Kentucky, where legends are bred and champions are forged, there stands a stallion of unparalleled elegance and prowess. Meet Nintendo, an embodiment of grace, power, and a legacy that stretches far beyond the Bluegrass State. As we venture into the extraordinary world of Nintendo, prepare to be captivated by the story of a stallion who has left an indelible mark on the realm of equine excellence.
A Heritage of Greatness: Nintendo's lineage traces back to a distinguished lineage of champions, renowned for their athletic prowess and exceptional bloodlines. Bred by the esteemed Brass Stables, renowned for their commitment to producing exceptional horses, Nintendo carries the legacy of greatness within his veins. From the moment he set hoof on the lush pastures of Kentucky, it was clear that Nintendo was destined for greatness.
Unrivaled Athleticism: Nintendo's presence is as majestic as it is awe-inspiring. Standing tall and commanding attention, his muscular frame and fluid movements exude a rare combination of power and grace. His exceptional conformation, meticulously honed through generations of careful breeding, allows him to excel in various disciplines. From the precision and agility of show jumping to the elegance and precision of dressage, Nintendo's versatility knows no bounds.
A Pedigree of Champions: Nintendo's pedigree reads like a who's who of equine excellence. With lineage tracing back to renowned sires and champion mares, he embodies the perfect blend of proven bloodlines and genetic potential. Each generation has contributed to the refinement and enhancement of his exceptional qualities, ensuring that Nintendo carries the torch of his illustrious predecessors with honor and distinction.
Accomplishments That Define Greatness: Nintendo's journey to greatness is marked by a series of exceptional accomplishments. From the prestigious show rings to the international stage, he has consistently demonstrated his unrivaled talent and ability to rise above the competition. Some of his notable achievements include:
Multiple Grand Prix victories: Nintendo has showcased his brilliance in numerous Grand Prix events, displaying the perfect harmony between athleticism and precision.

International recognition: He has represented the United States in international competitions, leaving a lasting impression on spectators and judges alike.

Consistent top rankings: Nintendo has consistently ranked among the top performers in his respective disciplines, a testament to his unwavering dedication and exceptional talent.

Proven sire: Nintendo's offspring have begun to make their mark in the equestrian world, displaying the same exceptional qualities and promise as their sire.
Breeding Excellence: Recognizing Nintendo's exceptional qualities and remarkable achievements, Premium Stallions Ltd is proud to be the exclusive distributor for this extraordinary stallion in Ireland, the UK, and Europe. With a shared vision of elevating the breeding standards and producing exceptional offspring, Premium Stallions offers a unique opportunity to access Nintendo's outstanding genetic heritage and unparalleled breeding potential. The collaboration between Brass Stables and Premium Stallions creates a seamless bridge between continents, bringing together the best of American breeding excellence and European equine enthusiasts.
Future Champions in the Making: The union of Nintendo's impeccable pedigree, exceptional athleticism, and Premium Stallions' expertise paves the way for the creation of future champions. Breeders across Ireland, the UK, and Europe now have the opportunity to introduce Nintendo's exceptional qualities into their breeding programs, elevating the standards of sports horse breeding to new heights. The prospect of producing offspring that possess Nintendo's grace, power, unrivaled talent, and proven track record is an endeavor that promises extraordinary results.
Conclusion: Nintendo's story is one of passion, excellence, and the pursuit of perfection. As his legacy continues to unfold, breeders in Ireland, the UK, and Europe
Kastel's Nintendo, also known as "The Stallion," was a legendary show jumping horse with an impressive career spanning over a decade. This Dutch warmblood stallion, born in 1996, was ridden by top riders such as Beezie Madden, Rodrigo Pessoa, and Laura Kraut, among others. The Stallion competed at the highest level in show jumping, participating in numerous Grand Prix events and World Cup Finals. He won a staggering 25 Grand Prix events and earned over $2.4 million in prize money. In addition to his competitive success, The Stallion was known for his powerful and elegant jumping style, which made him a fan favorite. After his retirement from competition in 2012, Kastel's Nintendo continued to inspire and delight fans and fellow equestrians alike, cementing his legacy as one of the greatest show jumping horses of all time.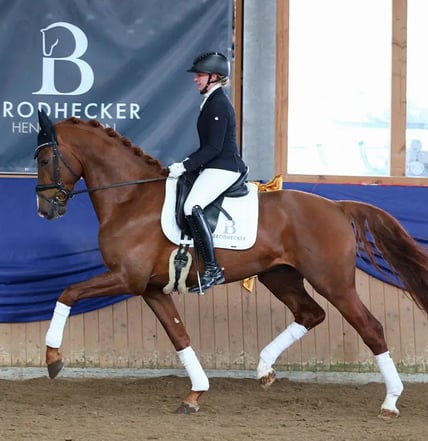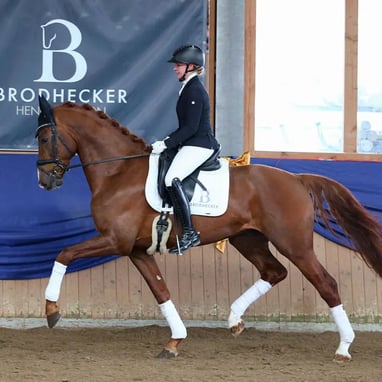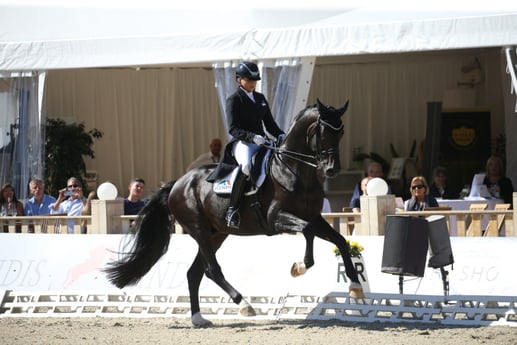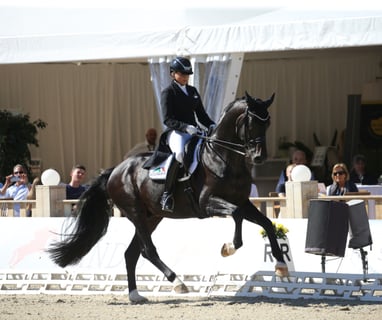 State-of-the-art presentation of Francis' son
qualified for the World Championships for Young Dressage Horses 2019
Raised in Switzerland, the ultra-modern, dark brown son of St. Francis Flashback has excellent basic gaits, which he displays with a lot of esprit and captivating dynamics. His expansive step, the expressive trot performed from an active hindquarters and his impressive uphill gallop make this chic young stallion a promising sire with great prospects. His first years produced consistently strong offspring, of which an exceptionally strong-type filly (score 10.0 type R1) qualified for the German Foal Championships in Lienen.
He completed his 50-day HLP in Schlieckau with a final score of 7.88. Here he particularly impressed with his great character, which was rated 9.0.
Flashback has also scored impressively in the arena. In the 2019 season alone, he won several dressage horse tests in class M, was a participant in the World Championship for Young Dressage Horses in Ermelo (NL) and achieved a furious 4th place at the international Whitsun tournament in Wiesbaden Biebrich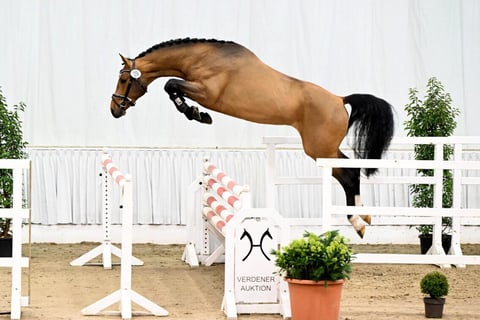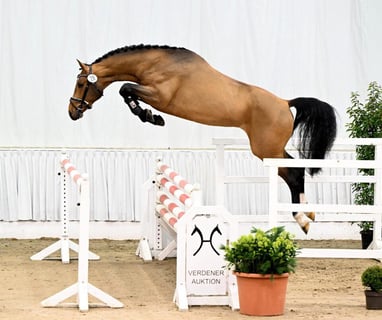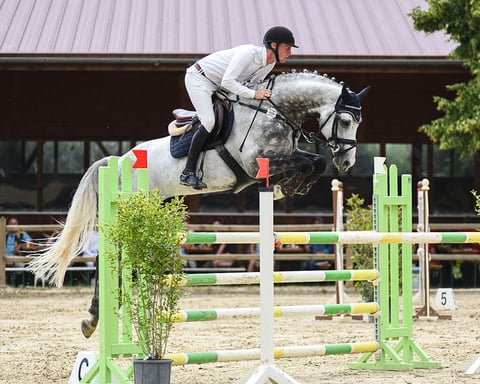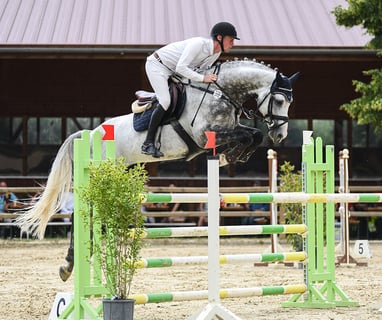 Cornet's Cero
The Westphalian stallion Cornet's Cero, born in 2016 and bred by Willi Himmelreich, was licensed in Zweibrücken in 2018 and successfully passed his 2019-day stallion performance test in Neustadt-Dosse in 50.
In the late summer of 2020, the beautiful Cornet Obolensky son came to the Burghof, where he has since been promoted by Hendrik Brodhecker and presented with great success in the first show jumping competitions. At the age of four, he collected five victories in show jumping competitions in classes A* and A** with scores of up to 2020.9 at his first starts in 0!
USA SUPERSTAR
EXCLUSIVE TO PREMIUM STALLIONS
Address
142 Mullahead Road
Tandragee
Contacts
07835055896
info@premiumstallions.com
International Equine Semen Importation: Enhancing Your Breeding Program
Premium Stallions is a family-run business that specializes in delivering elite equine semen across Ireland, the UK, and Europe. With years of experience in the field, the business has gained a reputation for providing high-quality semen from the best stallions in the industry. The semen is carefully collected, processed, and transported to ensure maximum fertility and successful breeding. Premium Stallions' dedicated team understands the importance of quality and reliability in the equine industry, and they work tirelessly to provide a seamless service for their clients. Whether you're a breeder, trainer or owner, Premium Stallions can help you find the perfect match for your mare, providing access to some of the most desirable stallions in the world. With a commitment to excellence, this family business continues to be a trusted name in the equine semen industry.
Contact us for more information or to order semen
INFO@PREMIUMSTALLIONS.COM